Dr. Raymond Konior of the Chicago Hair Institute in Chicago, IL, has provided hair loss solutions for over 30 years.
As both a facial plastic surgeon and a hair restoration authority, he is capable of producing incredibly natural-looking results.
We invite you to take a moment to learn more about why so many choose Dr. Konior for hair restoration...
A Leading Hair Restoration Surgeon
Who Sets Standards in His Field
Chicago native Dr. Raymond Konior is one of the few physicians in the country who is board-certified in both hair restoration surgery and facial plastic surgery, giving him the unique knowledge and training to provide his hair restoration patients with cosmetic results of the highest quality. He regularly performs a state-of-the-art technique called "Ultra-Refined Follicular Unit Hair Transplantation," a technique that consistently produces exceptionally thick, natural-looking results.

Dr. Konior has successfully performed superior hair restoration procedures for men and women for over 30 years. He is also a founding member of the American Board of Hair Restoration Surgery and helped to write the exam that new applicants must pass. Set up a consultation with Dr. Konior today by using our convenient online form or by calling our beautiful Oakbrook Terrace, IL, office. Your rejuvenated look is just a click or call away.
Why Put Your Confidence in Dr. Konior?
Here Are 10 Very Good Reasons...
Is Hair Loss Affecting Your Appearance and Self-Confidence?
You're Not Alone...
One of the advantages of a virtual consultation is that Dr. Konior can visually assess your
hair loss
using video conferencing tools such as Facetime, Zoom, or Skype, all while you remain safe and comfortable in your own home. You can also upload pictures of yourself to our virtual consultation page to get the process started. For instructions, visit our virtual consultation page or use our convenient consultation form.
Before and After Hair Restoration Surgery
Dr. Konior Can Give You Thick, Natural-Looking Results...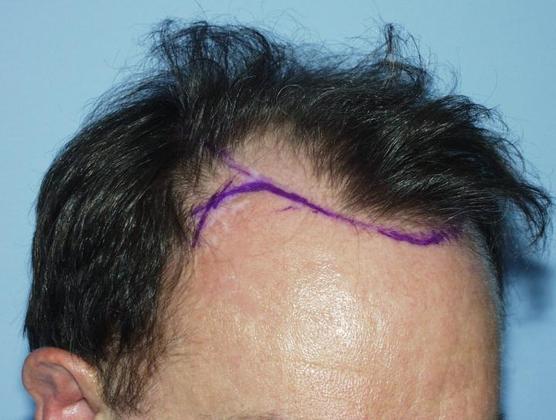 Dr. Konior Has Been Listed in the Castle Connolly Guide
As a "Top Doctor in the Chicago Area" for over 17 Years
"The Castle Connolly recognition in medicine is considered by physicians to be the only legitimate recognized category of excellence in American medicine."

Joseph Feuerstein, MD. Board-certified Family Medicine physician and Integrative Medicine specialist.
5-Star Patient Reviews for Dr. Konior
"...Dr. Konior is simply one of the best hair restoration surgeons in the world."
If you are like me, wondering the pros and cons of undergoing hair restoration. Just stop wondering, stop questioning! It will be the best thing you've ever done... hands down! Once you have overcome that hurdle... do yourself the favor and get it done by Dr Raymond Konior! Im 200% certain... he is the guy you need. Dr Konior and his team/practice made the whole process.... parfait! Any questions... feel free to shout me out!
View On Google
I've had two procedures with Dr. Raymond J. Konior. The first time was 5 years ago and the wait was two months. The second time? The wait was a little over a year. There's good reason for that because Dr. Konior is simply one of the best hair restoration surgeons in the world. Yes, world. Patients come from all over the globe for his services. Always do your research, but I would strongly recommend you include Dr. Konior in your list of surgeons to speak with.
View On Yelp
Still Thinking of Choosing Another Hair Restoration Surgeon?
Read This First...
Dr. Konior was born in the city of Chicago and resides in the area with his wife and children. He graduated college with honors from the University of Illinois. This was followed by the University of Illinois School of Medicine, a surgical residency in head and neck surgery at Northwestern University, and a fellowship in facial plastic and reconstructive surgery at the University of Texas.
He has impressive credentials for a hair restoration surgeon as was a founding member of the American Board of Hair Restoration Surgery and is a member of the American Board of Facial Plastic Surgery.
His past academic credentials include a surgical professorship with Loyola University Medical Center, where he served as a Clinical Professor. Dr. Konior continues to teach and share his expertise regarding the field of hair restoration surgery.