Facelift After Weight Loss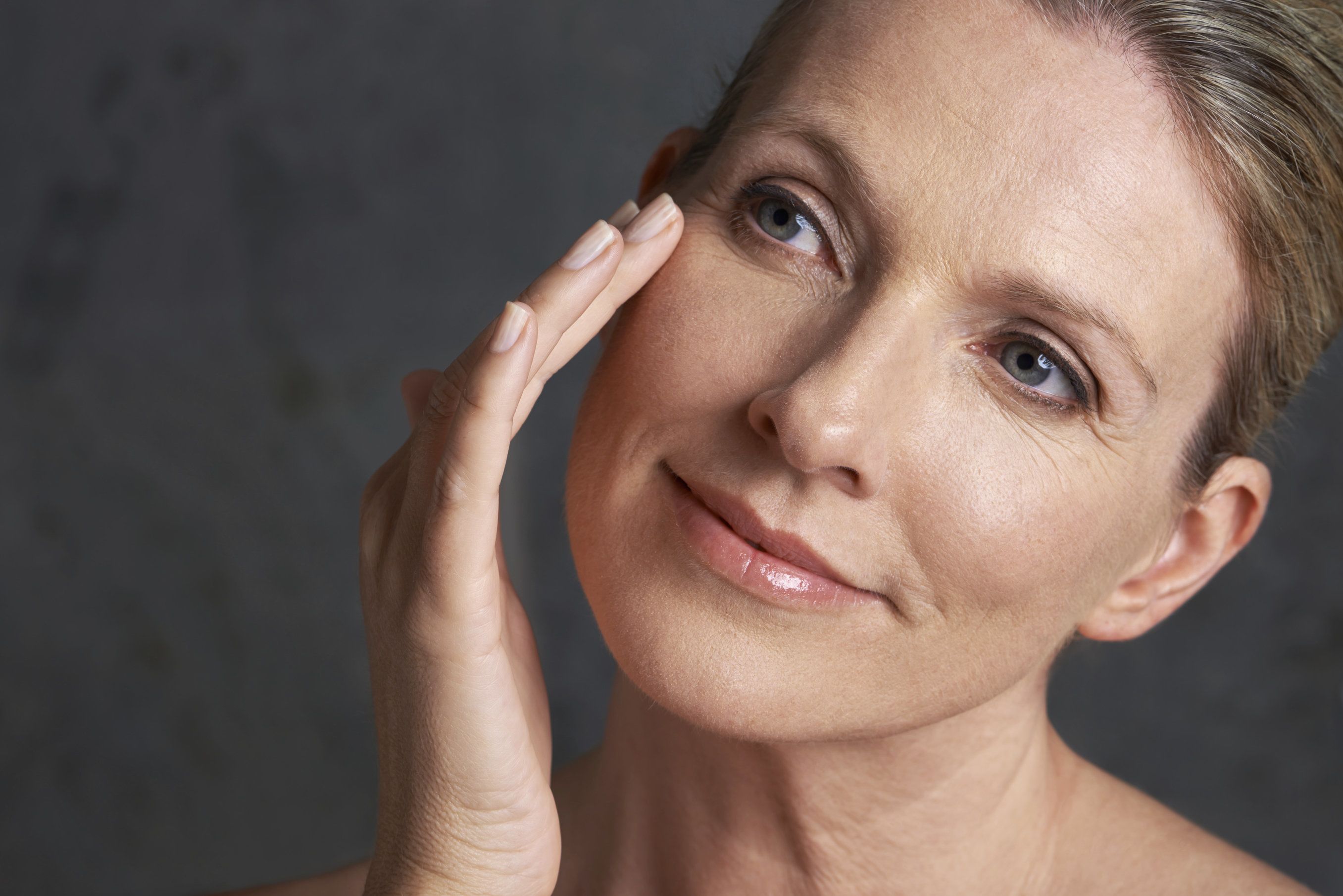 When people put in the effort to lose weight, they deserve to enjoy the results. Weight loss enhances body contours and can increase confidence, but there are potential negative effects. Many individuals struggle with loose, saggy skin after losing weight, especially when weight loss is substantial. Loose skin may not be an issue only on the body, but the face as well.
At the Chicago Hair Institute, plastic surgeon Sahar Nadimi offers facelift to smooth and tighten facial skin, and minimize signs of aging. A facelift after weight loss eliminates loose skin so that our Chicago, IL, patients look youthful and refreshed, and can fully enjoy the benefits of their weight loss results.
How Does Weight Loss Affect Facial Skin?
As people age, collagen and fatty tissues within the face are naturally depleted. At the same time, skin begins to lose its elasticity. This is usually a gradual process, but over time it has an effect on the appearance of facial features. As fat cells diminish and skin loses its firmness, it is common for people to notice deep facial folds, hollowed out facial features, saggy cheeks, loose skin beneath the chin, and/or loose jowls.
When a person loses weight, fat cells are lost from all areas of the body, including the face. Substantial weight loss essentially speeds up the natural aging process that affects facial fats and tissues. As a result, people who lose weight tend to develop signs of aging much earlier than those who maintain a steady weight. Signs of aging may also be more dramatic.
How Can a Facelift Help?
A facelift is the most effective treatment for signs of aging that develop along the lower two-thirds of the face, or from the cheeks down to the chin and upper neck. Traditionally, a facelift is meant to lift and smooth facial skin to eliminate lines, wrinkles, and deep creases, and redefine facial features.
Fine lines and wrinkles are often not a big concern after weight loss, but deep creases and saggy skin are. When performing a facelift after weight loss, Dr. Nadimi focuses treatment on skin removal and tissue reshaping. Excess skin is removed and sagging tissues are raised to a more natural position. After appropriate alterations have been made, remaining skin is lifted and repositioned before incisions are closed. Facelift after weight loss eliminates saggy skin and enhances facial features for our Chicago patients, to restore a more youthful appearance.
Enhancing Facelift Results
A facelift does a lot to improve the appearance of facial skin after weight loss. However, if individuals have lost a lot of weight, their facial features may still appear unnaturally hollow after a facelift. This is often especially noticeable in younger patients. If Dr. Nadimi is unable to define facial features through facelift alone, dermal fillers can help. Fillers can restore facial volume in areas like the cheeks and chin, so that the face appears lifted and tightened without appearing unnaturally gaunt.
Contact Us
If you have noticed a dramatic change in your facial features following weight loss, you may be an ideal candidate for a facelift. To learn more about facelift treatment and the aesthetic results it can provide, send us a message online, or call (630) 932-9690 and request a consultation with Dr. Sahar Nadimi.
Related to This