Upper Eyelid Surgery for Droopy Lids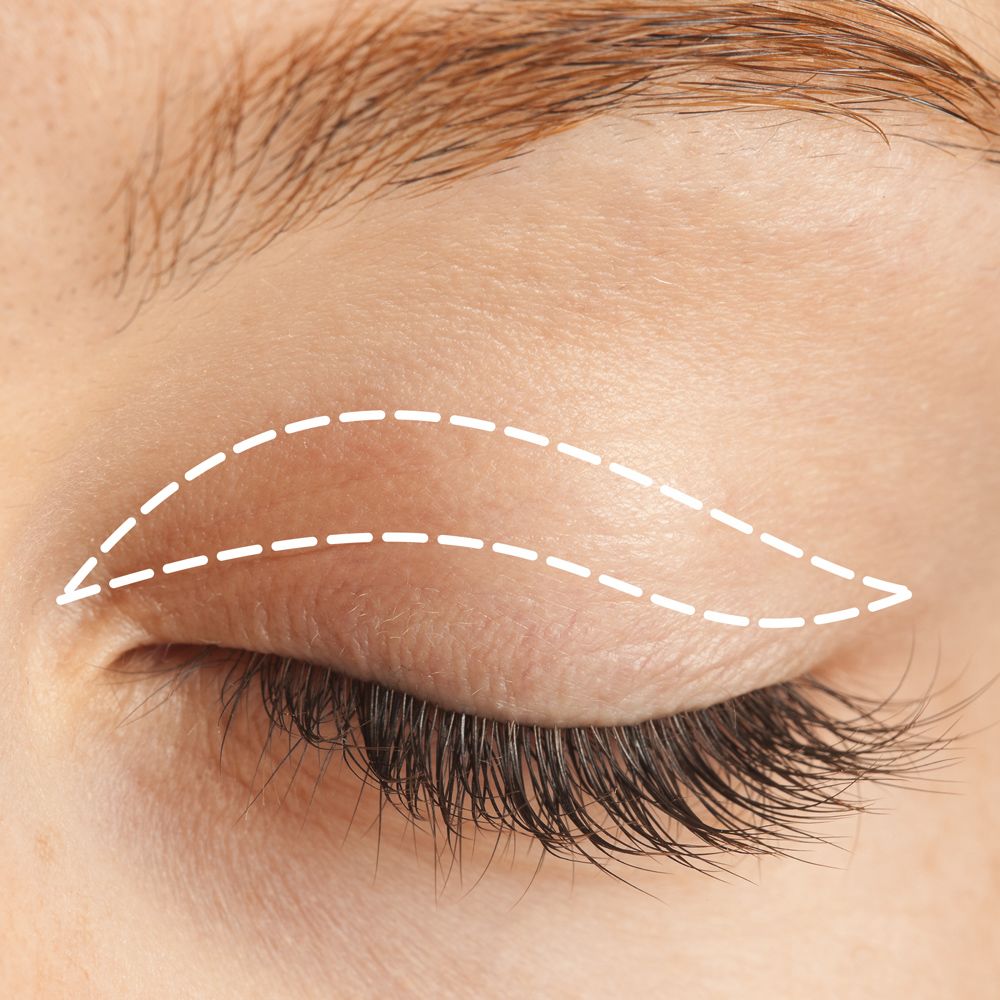 When it comes to looking your best, Dr. Raymond J. Konior and Dr. Sahar Nadimi have plenty of ways to help. Our Chicago, IL practice offers the latest in hair restoration surgery as well as facial rejuvenation. Restoring hairlines and reducing wrinkles can help you look much younger and more refreshed.
Cosmetic eyelid surgery (blepharoplasty) is one of the most subtle yet effective procedures we offer. Let's consider how this eyelift procedure can address issues with sagging upper eyelids.
Problems Caused by Drooping Upper Eyelids
If you have drooping upper eyelids, it can cause a number of issues that affect your looks as well as your ability to look.
Drooping upper eyelids cause a person to appear prematurely old. The wrinkling and sagging of the upper eyelids may be hard to ignore. It can also lead to an appearance of squinting or worrying, which will leave you looking haggard.
Drooping eyelids don't just alter facial aesthetics. The upper eyelids can wind up narrowing your field of vision. Significant eyelid drooping can make it difficult to see, which may pose a danger to you while driving or trying to accomplish simply tasks at work and at home.
How Upper Eyelid Surgery Works
Upper eyelid surgery is a procedure that removes excess skin around the upper eyelids to reduce wrinkles, sagging, and drooping. The surgery uses a small incision on the upper eyelid itself, made along the natural fold/crease of the skin. Through this small incision, excess skin can be removed and the patient's eye area enhanced.
Good Candidates for Upper Eyelid Surgery
Good candidates for upper eyelid surgery are people who suffer from drooping and sagging upper eyelids. They should be in good overall health and able to undergo surgery without serious risks to wellness. Knowing the risks and benefits of upper eyelid surgery are helpful in creating realistic expectations.
During the consultation here at Chicago Hair Institute, we can go over your aesthetic goals and determine whether or not upper eyelid surgery is the ideal option for you.
Will Scars Be Visible After Eyelid Surgery?
Scarring from upper eyelid surgery tends to be difficult to notice. There are two key reasons why:
The incision is concealed in the natural fold of the upper eyelid, which hides the scar from others when your eyes are open
The incision is very thin, which helps keep the scar subtle even when your eyes are shut
With proper post-op aftercare, the scar will continue to fade with time. Even when up close, others will likely be unable to spot the incision unless they know what to look for.
The Results of Upper Eyelid Surgery
Thanks to upper eyelid surgery, a person can look years younger. Their eyes will appear rejuvenated and vibrant, and their field of vision will be restored.
Keep in mind that upper eyelid surgery is just one method of facial rejuvenation available at our practice. We'd be more than happy to discuss other treatment options with you during a consultation.
Learn More About Eyelid Surgery
To learn more about eyelid surgery and other options for anti-aging, be sure to contact our hair restoration and facial cosmetic surgery center. You can reach Chicago Hair Institute by phone at (630) 932-9690.
Related to This