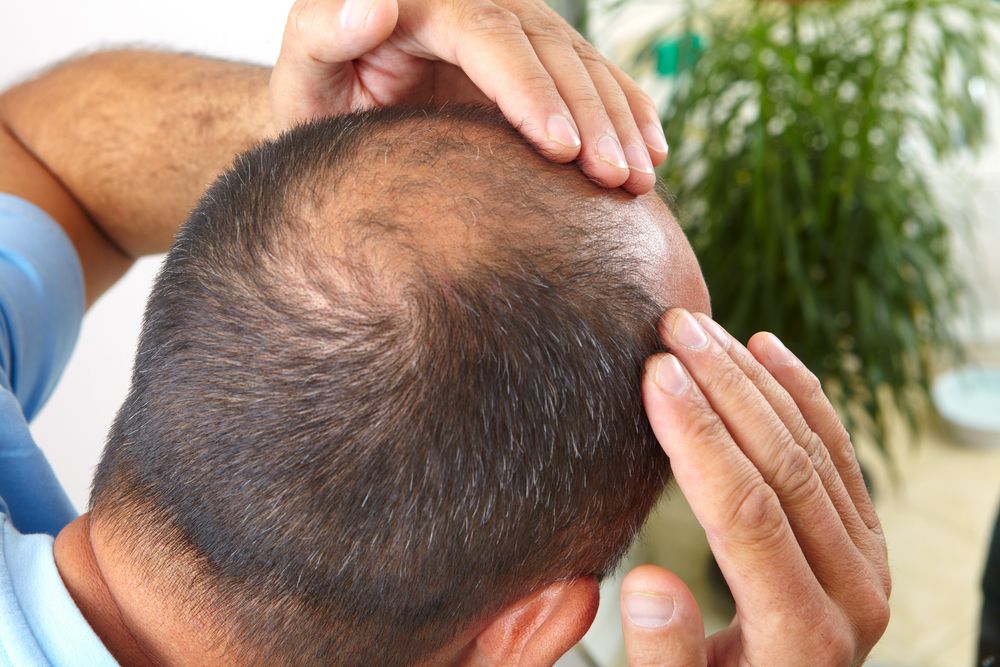 Does thinning hair run in your family? Are you starting to experience hair loss? Do you ever wonder how you measure up against the rest of the population?
Today, our team at Chicago Hair Institute in Chicago, IL explores hair loss statistics and discusses how surgical hair loss treatment can restore your locks and give your confidence a boost.
How Many Men Suffer from Hair Loss?
The American Hair Loss Association estimates that two-thirds of men will notice some degree of thinning by the age of 35. By the age of 50, however, approximately 85 percent of men will have significantly thinner hair.
Hair Loss Can Begin at a Young Age
While the majority of men begin to notice thinning hair around the age of 35, some will experience male pattern baldness much sooner. In fact, the American Hair Loss Association reports that approximately 25 percent of men affected by thinning hair will begin to notice symptoms before age 21.
The "Bald Gene" Comes from Your Mother
Unsurprisingly, genetics play a huge role in whether or not you experience thinning hair. In fact, both your mother's and father's genes can cause hair loss. However, your mother's genes actually have the strongest impact. Experts believe that about 30 million women and 50 million men experience hair loss due solely to their heredity.
Women Can Experience Significant Hair Loss
Although thinning hair is commonly associated with men, there are women who also suffer from the condition. Out of all individuals who experience hair loss, about 40 percent of them are female. By age 50, nearly half of all women will have some degree of hair loss.
Even Children Can Have Thinning Hair
Although it is rare, children can experience hair loss as well. While many cases are due to things like fungal infections or pulling the hair back too tightly, some are simply due to alopecia.
Hair Loss Can be Indicative of Serious Health Problems
Although it is not true in every case, thinning hair may signal issues going on elsewhere in your body. For example, some experts have linked alopecia to prostate disorders and coronary problems. In fact, one research study concluded that hair loss increases the risk for heart disease by 70 percent.
The Rate of Hair Growth Can be Influenced by Ethnicity
The average rate of human hair growth is approximately six inches every year. However, some individuals tend to grow hair at a much faster rate. At the University of Michigan, a study concluded that women of Asian descent grew hair the fastest, while women of African descent experienced the slowest growth.
How to Treat Hair Loss
Hair loss can be frustrating, emotional, and lead to insecurity. However, there are plenty of treatments available today to address the problem. Avoid becoming a statistic by exploring surgical hair loss solutions at the Chicago Hair Institute. These methods include:
Lateral slip technique
Stick-and-place technique
Donor strip harvesting
Follicular Unit Extraction (FUE)
Follicular Unit Preparation
Trichophytic closure
Megasessions
Hairline surgery
Contact Us for More Information
If you are suffering from thinning hair, explore hair restoration options at the Chicago Hair Institute. You can contact us online anytime or give us a call at (630) 932-9690.
Related to This