Lateral Slit Grafting Recovery: What to Expect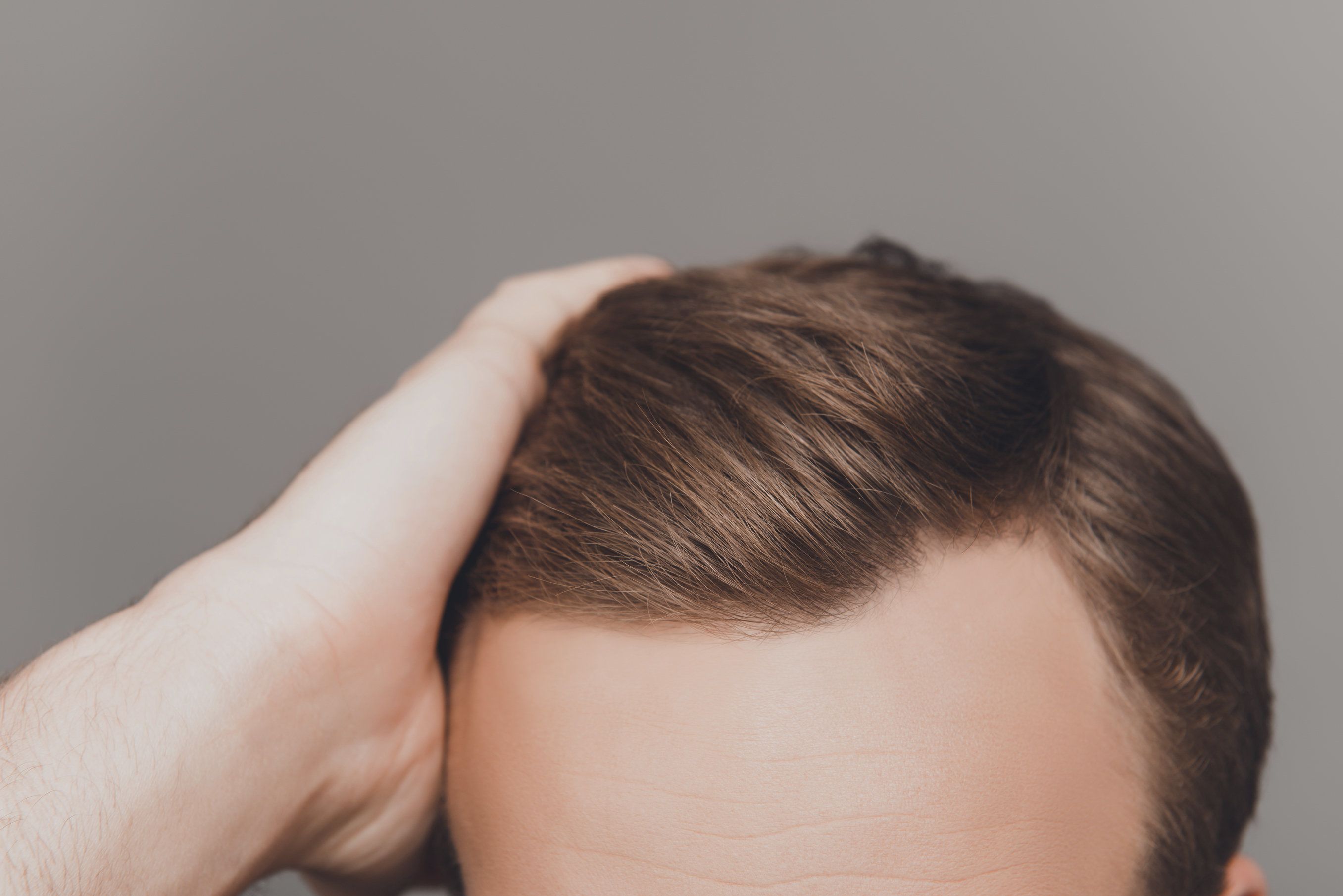 At the Chicago Hair Institute, Dr. Raymond Konior utilizes the lateral slit technique to create natural, fuller looking hair with fewer grafts, a faster recovery, and enhanced results. When considering lateral slit grafting, it's important for patients to be aware of what to expect during recovery. Each patient's recovery is unique and will vary based on such factors as the extent of the hair transplant and personal healing times.
The following is a general overview of what patients may expect during recovery from lateral slit grafting. For answers to your questions about lateral slit grafting recovery, please contact our Chicago, IL practice to schedule a consultation.
One to Seven Days after Surgery
During the first few days of recovery, patients may experience some mild swelling around the forehead. Swelling typically resolves within a week after surgery. Patients may also notice some redness around the area where the hair follicles were grafted. This redness typically resolves after a week but the scalp may remain slightly pink for several weeks.
About 24 hours after lateral slit grafting, small scabs will be present on each graft. Patients should not be alarmed as this is a normal part of the recovery process. Most patients will begin to see these scabs shed seven to ten days after surgery.
Some patients may be ready to return to work a day or two after surgery, while others may prefer to take a full week or more off of work.
Patients may shower the day after lateral slit grafting but must avoid allowing direct shower pressure to touch the head to avoid disturbing the grafts. Grafts will need to be cared for gently while showering for the first ten days of recovery. Patients will be given specific instructions on washing their hair while showering following surgery.
10 to 14 Days after Surgery
After ten days, patients may be allowed to shower and wash their hair as normal. By this time, scabs should have shed almost fully. Showering can help remove loose scabs.
Any swelling of the forehead should be resolved by ten days after surgery. Some redness may persist, but again, this will dissipate within a few weeks.
Although the scalp may feel healed and scabs may be gone after two weeks, patients should also expect transplanted hair to be stubble-like in appearance and texture.
One Month after Surgery and Beyond
Many patients will begin to shed some of their transplanted hairs by the third week of recovery. This is normal and part of a temporary dormant phase seen in hair grafts. Hair will begin to grow at its new normal rate about six to fifteen weeks after surgery.
The length of time patients can expect to wait before new hair growth occurs will vary, but most will see new hair growth within three months following surgery. Patients should expect new hair to be fine at first but should see it become thicker over time.
Final results can take a full year to become apparent. Although most patients are happy with the results of one treatment, some patients may benefit from additional hair grafting to achieve fuller, thicker results.
Schedule a Consultation
For more information about lateral slit grafting recovery, or to find out if you're a candidate, please schedule a consultation at the Chicago Hair Institute.
Related to This