Hair Transplant Surgery Side Effects: Post-op Swelling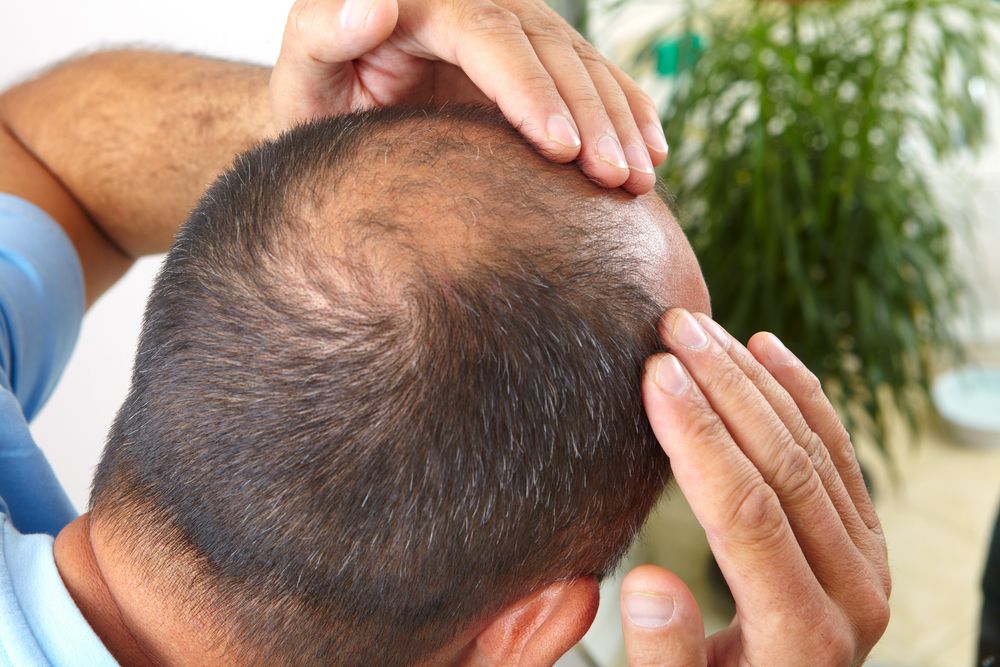 At Chicago Hair Institute, Dr. Raymond Konior discusses every aspect of surgical hair loss treatment with his patients before they commit to hair transplant surgery. He wants to make sure that they understand precisely what to expect before, during, and after surgery so that they can make informed, confident decisions about whether to proceed with treatment. As with any surgical procedure, hair transplant surgery does involve some potential side effects, which Dr. Konior explains in detail during consultations with patients at his state-of-the-art hair loss center.
One of the most common side effects of hair transplant surgery is swelling. As Dr. Konior explains when discussing hair transplant surgery and swelling during consultations at his Chicago, IL hair loss clinic, swelling is a common, and temporary, side effect of virtually any surgical procedure. In hair transplant patients, swelling usually subsides within a week of surgery and is very rarely cause for concern.
Are you a good candidate for hair transplant surgery? To find out, please schedule your initial consultation with Dr. Raymond Konior today.
How Common Is Swelling after Hair Transplant Surgery?
Not everyone who undergoes hair transplant surgery will experience swelling to the same degree; however, some swelling after the procedure is extremely common. For some patients, this swelling may be very minor and limited to the site on the scalp where the donor grafts were placed. However, in other patients, swelling may spread to the forehead, the temples, and even the eyes.
In most cases, swelling starts to subside within a week of surgery. If swelling does not begin to improve after about a week, or if it is accompanied by pain, Dr. Konior should be notified immediately.
How to Minimize Post-surgical Swelling
There are several ways that hair transplant patients can help to minimize post-surgical swelling. These include:
Taking all prescription medications, including anti-inflammatory medications intended to minimize swelling, precisely as advised by Dr. Konior.
Not taking aspirin or ibuprofen until cleared to do so by Dr. Konior, as these medications can actually worsen swelling.
Using cold compresses to reduce swelling in the eye and forehead areas, but never on the scalp.
Keeping the head elevated at all times during the post-surgical recovery phase, even while sleeping.
Limiting activity to light walking, avoiding vigorous physical activity until cleared to do so by Dr. Konior, as such activity can worsen swelling and cause other complications.
Following all other post-surgical instructions provided by Dr. Konior to the absolute letter, as these are designed to promote proper healing and optimal results.
Notifying Dr. Konior of excessive swelling, pain, or bleeding that occurs during the recovery period, as these may be signs of serious complications that require immediate treatment.
Learn More about Hair Transplant Surgery and Swelling
To learn more about hair transplant surgery and swelling, or to schedule your initial consultation with Dr. Raymond Konior, please contact Chicago Hair Institute today. We would be pleased to assist you in any way that we can.
Related to This