Follicular Unit Extraction FAQs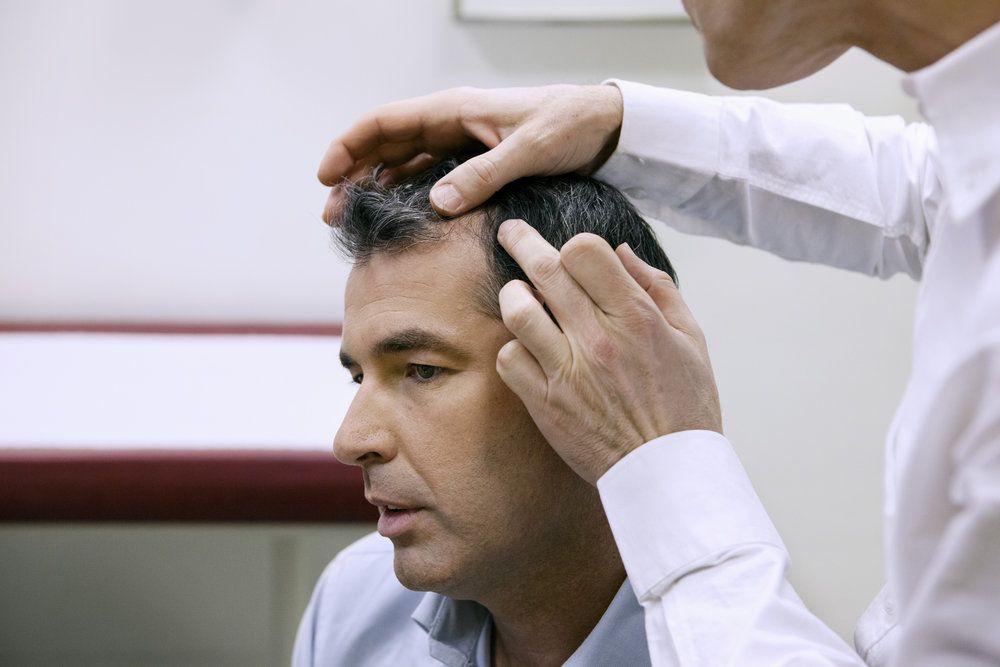 At Chicago Hair Institute, we offer a full range of surgical hair restoration techniques, each offering its own unique advantages. One of the most effective and popular of these techniques is follicular unit extraction, or FUE. FUE is one of the more time-tested of the modern approaches to hair restoration, yet it remains an excellent choice, especially for the right candidates. Dr. Raymond Konior explains FUE in addition to other hair restoration techniques to appropriate candidates in detail during confidential, one-on-one consultations at his state-of-the-art hair loss clinic.
The following blog post contains answers to some of the most commonly asked questions Dr. Konior receives about the FUE technique. We invite you to explore these follicular unit extraction FAQs gathered by our Chicago, IL hair restoration surgeon and then contact Chicago Hair Institute to schedule your initial consultation today.
How Does the FUE Method Differ from the FUT (Follicular Unit Transplantation) Method?
These two hair transplantation methods differ in how hair follicles are harvested from the donor region. With the FUE method, hair follicles are randomly removed one at a time from the donor area. With the FUT method, a strip of tissue is removed from the donor area, and the hair follicles are then removed from this strip. The FUE method is, by comparison, minimally invasive. Unlike the FUT method, the FUE method does not require wound closure, and post-surgical scarring is virtually undetectable.
Who Is a Good Candidate for FUE?
Because FUE produces little in the way of visible scarring (scars manifest themselves as random "pinholes"), the technique is potentially ideal for patients who wish to wear their hair short after surgery. It is also a good choice for patients who have undergone prior hair restoration surgery and therefore have already used some of the available donor hair, as well as those who want fewer restrictions and a quicker recovery after surgery.
How Long Does It Take for New Hair to Grow after FUE?
Most patients experience new hair growth approximately three months after surgery, with significant regrowth of hair after about six months.
Is FUE Painful?
Pain is uncommon during and after FUE. However, local anesthesia will be used to minimize discomfort during the surgery, and you will be provided with medication to control any discomfort you may experience in the days after the surgery.
Am I Too Young or Too Old for FUE?
Age does not determine your candidacy for FUE or any other hair restoration procedure. Dr. Konior has performed FUE on patients in their early twenties and in their late seventies. There are other factors that influence your candidacy; however, age is not among them.
Are Women Good Candidates for FUE?
While FUE does require the shaving of the donor area of the scalp, which can be a deterrent for some women, many women with thinning hair are excellent candidates for FUE.
Learn More about FUE
To learn more about the FUE technique of hair restoration surgery, please contact Chicago Hair Institute today.
Related to This