Hair Loss Treatment for Patients with Flaky Scalp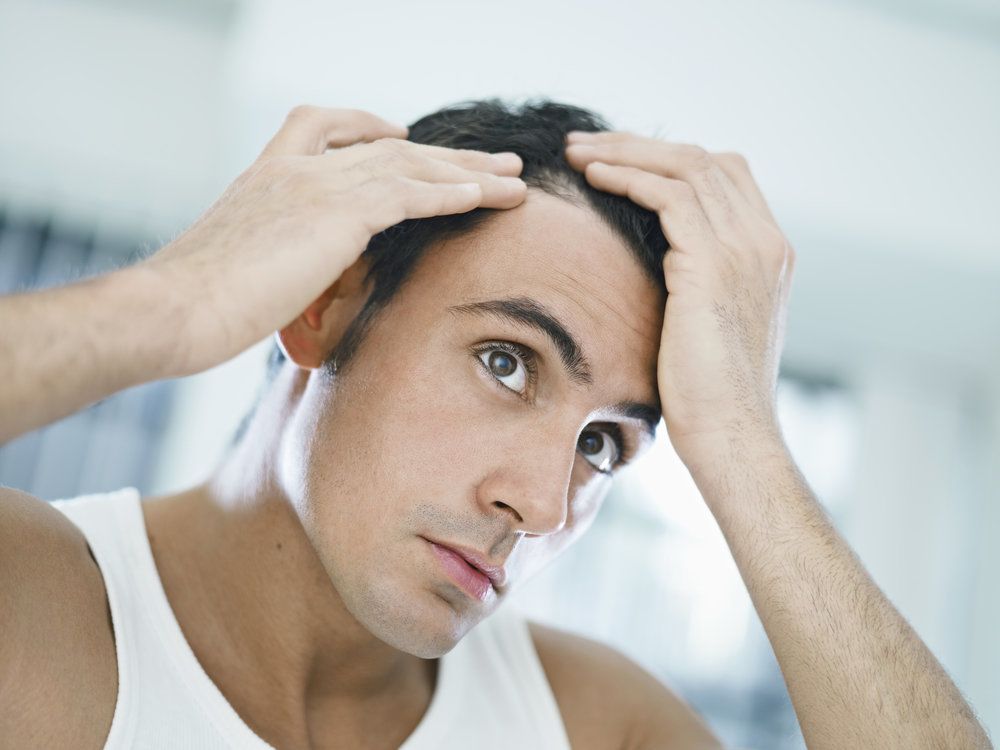 A lot of people associate the health of the hair with the health of the scalp, so many assume that hair loss and a dry, flaky scalp are connected. In reality, a flaky scalp rarely is the cause of hair loss. Although a healthy scalp provides a nice foundation for healthy hair, the health of the skin and hair are not related to one another.
Of course, a flaky scalp can make patients feel self conscious, especially when hair loss is causing more of the scalp to be visible. Hair loss treatment restores thickness and volume to the hair line, making it easier to conceal a dry, flaky scalp. But it is important to consider how to improve the condition of the scalp, and how to treat hair loss without aggravating dry skin even further. At the Chicago Hair Institute, our experienced doctors address hair loss and flaky scalp so our Chicago, IL patients can restore a full hairline without compromising the health of the scalp.
Hair Loss Treatment and Dry Scalp
While a dry, flaky scalp is not likely to cause hair loss, hair loss treatment can worsen the condition of flaking. It is important for patients with a dry scalp to discuss hair loss treatment options with our doctors to determine which treatment is most likely to restore hair volume without further irritation to the scalp. Below are the most common forms of hair loss treatment and how they may affect the scalp:
Hair loss medications: Many patients who have experienced hair loss turn to hair loss medications to slow the progression of hair loss or promote the growth of new hair. Patients with a flaky scalp should realize that many of these medications contain ingredients that can worsen the condition of a dry, itchy, flaky scalp. Patients who prefer to try hair loss medication over surgical hair loss treatment should discuss their needs with our doctors to find a medication that will not be as harsh on the scalp.
Hair loss surgery: Hair loss surgery is the most effective way to restore a thick and healthy hairline. Our doctors offer an array of hair loss treatment techniques, including donor strip harvesting and follicular unit extraction. Hair loss surgery will cause irritation to the scalp and may increase dryness and flaking. However, these results are temporary. Once the scalp has healed from the procedure, it should return to its regular condition. In the long run, hair loss surgery is likely to have less of an effect on a dry scalp than hair loss medication.
Caring for the Scalp
No matter what type of hair loss treatment is right for each patient, it is important to care for the scalp in a way that will minimize dryness and flaking. Patients with a dry scalp should consider the following treatment tips:
Wash hair often
Massage the scalp when applying shampoo
Consider a dandruff shampoo for moderate to severe flaking
If using a dandruff shampoo, follow-up with a hair conditioner to prevent drying
Avoid scratching the scalp, which can damage skin and worsen flaking
Contact Us
At the Chicago Hair Institute, our doctors offer a wide range of hair loss treatment solutions. If you would like to restore volume and thickness to your hairline, contact us at your earliest convenience. Our doctors will work with you to personalize a treatment plan that is most appropriate for your unique needs.
Related to This