Hair Transplants and the Risk of Nerve Damage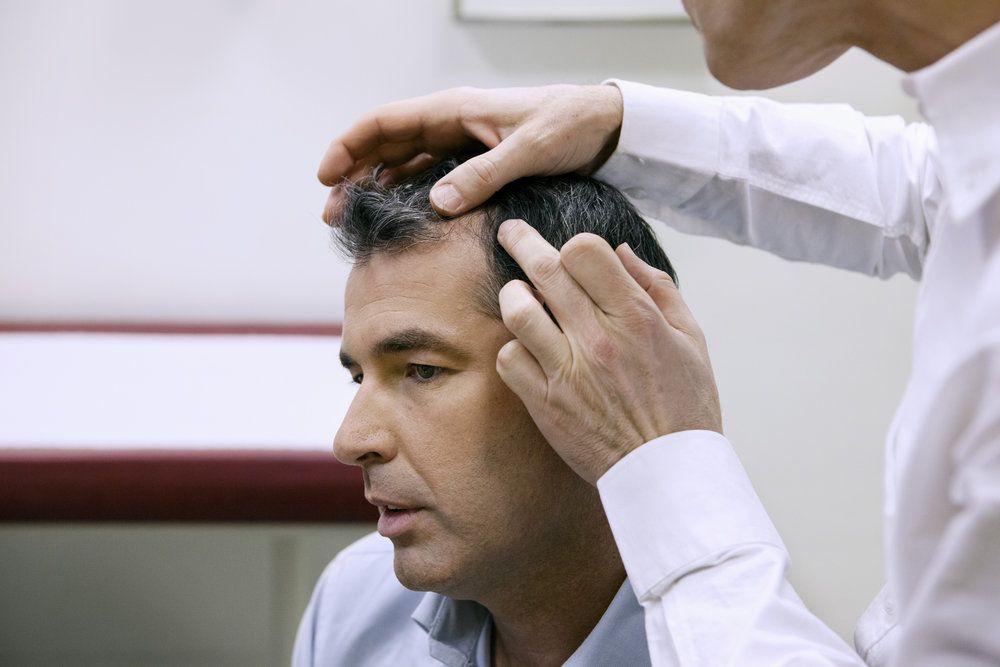 In providing surgical hair loss solutions to patients, Dr. Raymond Konior is careful to explain both the benefits and the risks of hair transplant surgery before they commit to any procedure, regardless of the technique. No surgical procedure is without risks, and hair loss surgery is no exception. Although Dr. Konior's experience and skill help to minimize these risks, patients should still be aware of these risks and know that they remain possible, if highly unlikely.
One of the possible risks of hair transplant surgery is nerve damage, which can occur in the recipient area, the donor area, or both. The symptom most commonly associated with nerve damage is numbness, which is a common side effect of surgery during the initial recovery period and is generally nothing to worry about. The tingling, pricking, and itching that occur several days after surgery, while somewhat uncomfortable and irritating, are actually good signs as they indicate that feeling is returning to incision areas.
Some numbness may linger in isolated spots after surgery, which is an indication of nerve damage. Dr. Konior discusses the issue of hair transplants and the risk of nerve damage during consultations at his Chicago, IL hair loss clinic. In most cases, his patients emerge from hair transplantation with full sensation returning to their scalps within days or weeks of surgery. On the other hand, serious nerve damage is extraordinarily rare.
Modern Hair Transplant Techniques and Nerve Damage Risks
One of the reasons that the risk of nerve damage has become so rare is that hair transplant techniques have become extremely refined. Older techniques, which used to result in unnatural, "pluggy" hairlines, were less sophisticated in terms of how hair was harvested from donor sites, leading to a greater likelihood of nerve damage in both the donor and recipient areas. Dr. Konior is able to use far more meticulous care in the harvesting process, which, combined with his finely honed surgical skills, results in a dramatically reduced risk of complications such as nerve damage.
It is important to note that some numbness after hair transplant surgery is common and not a cause for concern. It is almost certainly temporary and will subside within the first week after surgery. However, it is very important that you follow Dr. Konior's post-surgical instructions to the absolute letter to ensure proper healing of both the donor and the recipient areas. The failure to do so could result in long-term complications, including permanent numbness at the incision sites.
In some cases, it may take up to six months for full sensation to return to the scalp. This can be attributed to the difference in healing processes from person to person. Nothing can be done to speed up healing; patience truly is a virtue in such cases.
Learn More about Hair Transplants and the Risk of Nerve Damage
To learn more about hair transplants and the risk of nerve damage, please contact Chicago Hair Institute today.
Related to This