Hair Transplant Revision Surgery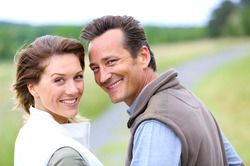 At Chicago Hair Institute, we use the most advanced hair transplant techniques in order to achieve the best possible results for our patients. These techniques are used not just for new hair transplant patients but for hair transplant patients seeking revision and repair of older techniques of hair grafting. Being able to help new patients and patients dissatisfied with previous results is very important to us as we want to meet the needs of various patients throughout region and help them have the natural head of hair they have always wanted.
The Problem with Old Hair Restoration Techniques
Older hair restoration techniques, particularly plugs, looked unrealistic. Many have criticized plugs for having a look not unlike doll's hair, with punch grafts evenly spaced apart and visible on the scalp through the hair growth. Modern techniques use much smaller grafts in a staggered manner, meaning a more natural and realistic hairline can be achieved.
It is not uncommon for men who underwent a previous generation's hair transplant surgery to seek out corrective surgery to improve the look of their hairline.
Revision Surgery Ideal for Addressing Various Complications
Hair restoration revision is also an ideal option for correcting the results of a previous hair transplant surgery that were not satisfactory. This could involve a hairline that looks unnatural, or perhaps issues with overall hair density in the most visible portions of the hairline. We have helped a number of patients from other hair restoration centers achieve more desirable results thanks to our approach to surgery.
Good Candidates for Hair Transplant Revision Surgery
Ideal candidates for hair transplant revision are people who have aesthetic issues with their previous hair restoration procedure or who have experienced cosmetic complications with the procedure for a variety of reasons. These patients should be in relatively good health and have realistic expectations about the nature of the revision procedure and the healing process.
How Hair Transplant Revision Surgery Works
Each surgery is different and carefully customized to the needs of the patient. In general, the revision procedure will combine the removal of bad hair follicles from the previous procedure, the placement of new hair follicles in order to make the necessary aesthetic corrections, camouflaging of large or sparse grafts using modern techniques, and other kinds of carefully planned revisions. Changes in hairline angle and hair density can both be done through this approach.
The Effectiveness of Hair Transplant Revision Surgery
Multiple sessions may be required to achieve the desired results in some cases, though the effects of a revision procedure can be quite dramatic. A number of patients who have undergone hair transplant revision note a greater sense of confidence and self-esteem about their revised and corrected hairline.
A Note on Scar Revision After Hair Restoration Surgery
Some patients who underwent a previous form of hair transplantation have an unsightly scar in the donor area, which is generally in the back of the head. Sometimes this scar is quite large, which can be visible when their hair is short. There are scar revision procedures available for these large donor area scars, though these treatments tend to be carried out by cosmetic and reconstructive surgeons. We can help you find the right surgeon for scar revision during a consultation at our practice.
Contact Chicago Hair Institute
For more information about hair transplant revision surgery, we encourage you to contact our hair restoration and transplantation center today. At Chicago Hair Institute, we will work closely with you to ensure that your hair looks great and that you are satisfied with the results.
Related to This